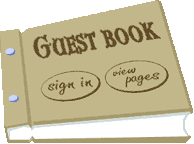 Please tell us about your experience at

Shelton's Christmas Tree Farm!


Send us your photos of the farm!



Views of the Farm- Springtime


By emailing us your photos, you are giving us permission to put them on this site.

Views of the Farm- Winter




Kyra is 10 and Chloe is 4, they love to hunt for the perfect tree year after year.  The highlight for Chloe is driving the tractor.  Thanks for the great memories.

Shalene Nelson

Badger Mnt, WA

What Do You Have to Say

About Shelton's Tree Farm?

Families at the Farm - Please send pictures of your visit to our farm!


Thanks for the great trees.  We have been to your farm three years in a row and have enjoyed each tree.

Jeremie, Shana, Tanner & Hayden Walton

...our first year purchasing from Shelton Farm.  You had an excellent selection -- we'll see ya next year!

Kristy Olsen

The tree is BEAUTIFUL!  Thank you for doing what you do ;-)

Thank you for having the most beautiful trees.  PS: All our neighbors said it was the "perfect tree".

Brian & Linda Slade

We always enjoy our trip out to the farm...

Jane, Jayna & Nalu Davis

...our 2011 concolor fir...is the 14th concolor fir we have bought from your tree farm. We decorated it this year with angel wings and red hearts with the names of all our dogs that have passed on over the years. It is a very special tree this year. It is our 50th Christmas tree, because we've been married 50 years.  Thank you for all the beautiful trees.

Jim and Jacquie Phillips

See what fun can be had picking out a fresh tree! Send us your pictures!


Can't get a tree anywhere else now because the kids love walking around and picking out the perfect one. Thanks for having such a great place!!

Mike Henken

Image above by Michael - McGlinn's

Kady Johnson & Family make some memories